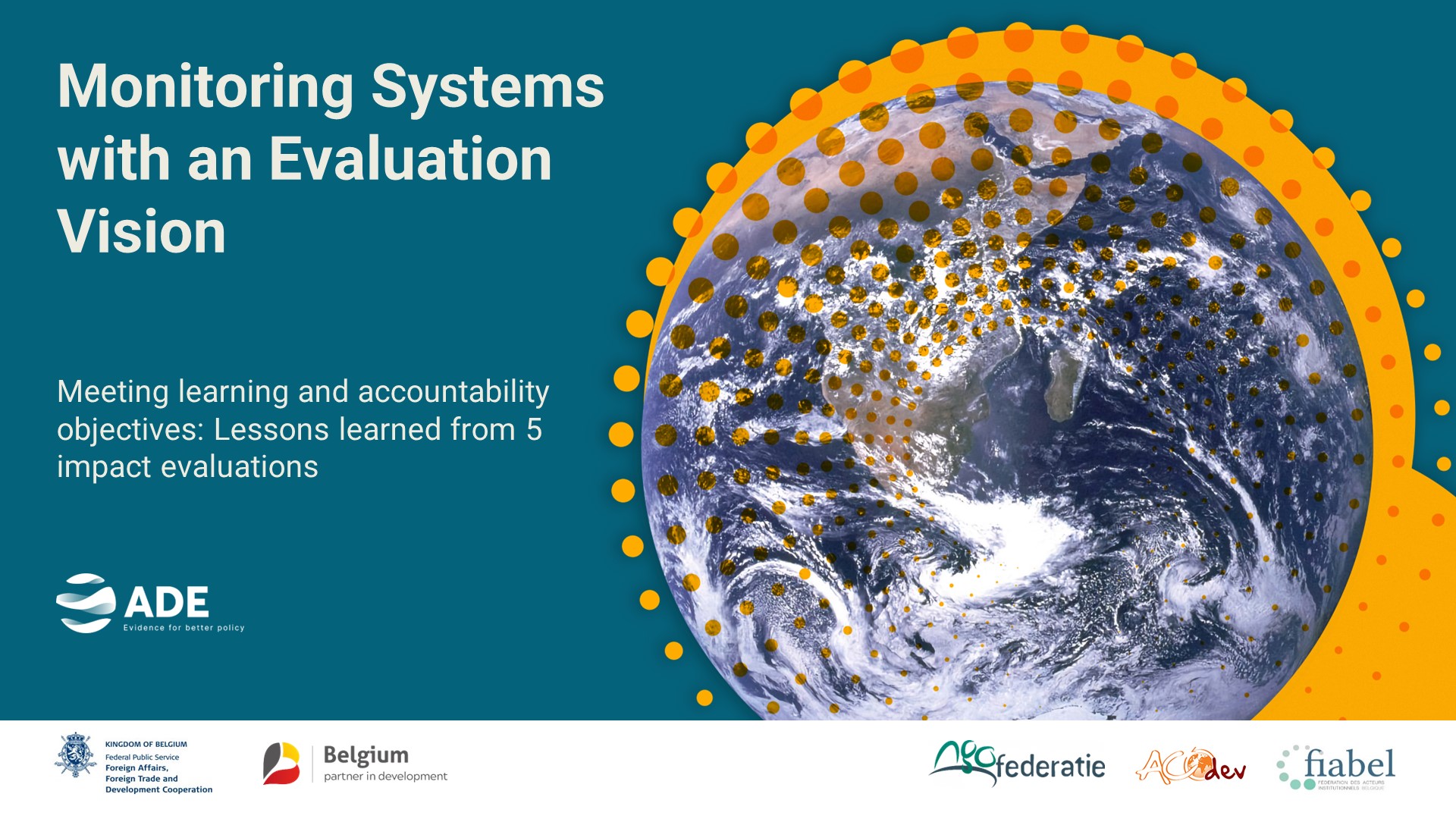 Date
01/06/2023
Key words
Digitalisation
Data and development
Development cooperation
Join us on 1st June at 14:30 CET to take part in ADE's upcoming webinar during the gLOCAL evaluation week. We will explore methodological insights derived from five rigorous impact evaluations (funded by Belgian cooperation actors), on how to reconcile accountability and learning objectives in building a monitoring system with an evaluation vision.
You'll have the opportunity to ask questions and participate in discussions with fellow attendees, making this webinar an excellent opportunity to network and learn from your peers.
This webinar is the perfect opportunity for M&E and impact evaluation professionals, program designers, senior management of development agencies or donors, local communities to stay up to date on how to best use available resources and improve monitoring and evaluation practices to meet learning and accountability objectives.
Registration is free, so don't miss out on this exciting opportunity! Click the link below to register and secure your spot today.
https://events.teams.microsoft.com/event/7ca854a1-49a0-447a-a9ef-905271cb2942@ebbb1cc0-c5c7-40ea-85f3-4d802f0dc7b9